SMA In America: Results from Our 2022 Survey
Last updated: October 2022
Life with SMA is challenging.
In our first ever Spinal Muscular Atrophy In America Survey, we collected information from 54 adults living with SMA and 8 caregivers about their experiences of living with this rare genetic disorder that typically progresses over time, as spinal cord nerve cells die, causing important muscles to become progressively weaker and inactive.
The survey ran from April 19, 2021 – April 8, 2022, and asked 90 questions about everything from addressing diagnosis, quality of life, ongoing symptoms, HCP engagement and access to care, along with treatment usage, experience, and awareness about this rare condition.
The community on SpinalMusculAratrophy.net regularly share their journeys of living with SMA and their ongoing struggle to find more information on managing the condition and the disabilities it causes. Our survey allowed us to look deeper into those areas. Here's what we learned.
Symptoms interfere with daily life
Symptoms and outcomes vary depending on the type of SMA. The most common and severe type is type 1, where symptoms begin during the first few months of life. Milder types affect older children and adults in different ways.
The respondents with Type 1 SMA report earlier symptom onset and greater need for around-the-clock care and are also most comfortable asking for support, but tend to get more emotional support online than in-person.
Those with Type 2 or Type 3 SMA tend to be more worried about progression of SMA.
People with Type 3 SMA are more likely to be married with children.
The people surveyed are hopeful, with 60% expressing hope of future breakthroughs will happen in their lifetime. However, it is clear that Spinal Muscular Atrophy severely impacts life.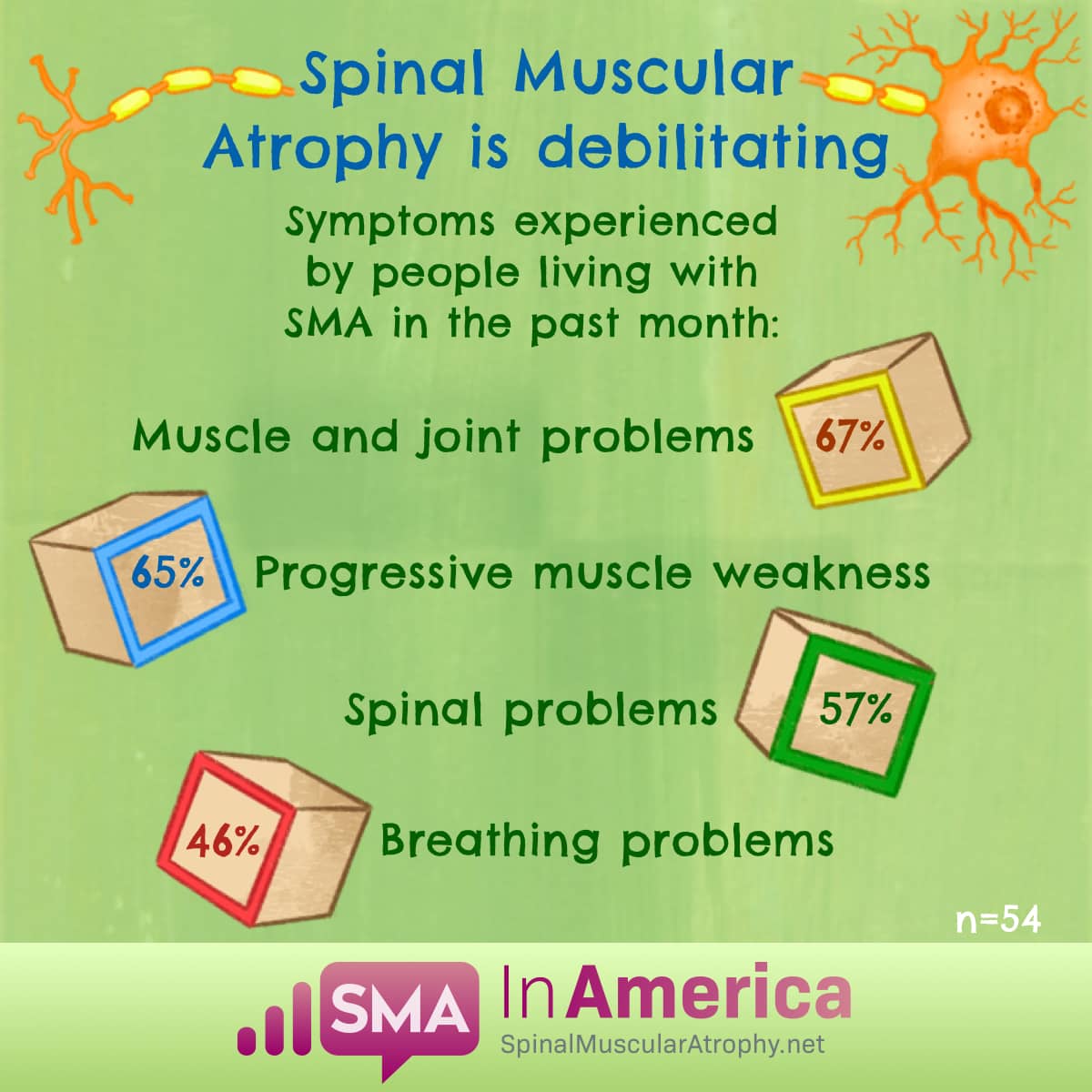 Work-arounds for living with SMA
More than 50% of those surveyed expressed interest in learning more about assistive devices to improve daily life, and 8 in 10 indicated they need adaptive equipment because of SMA symptoms and/or complications.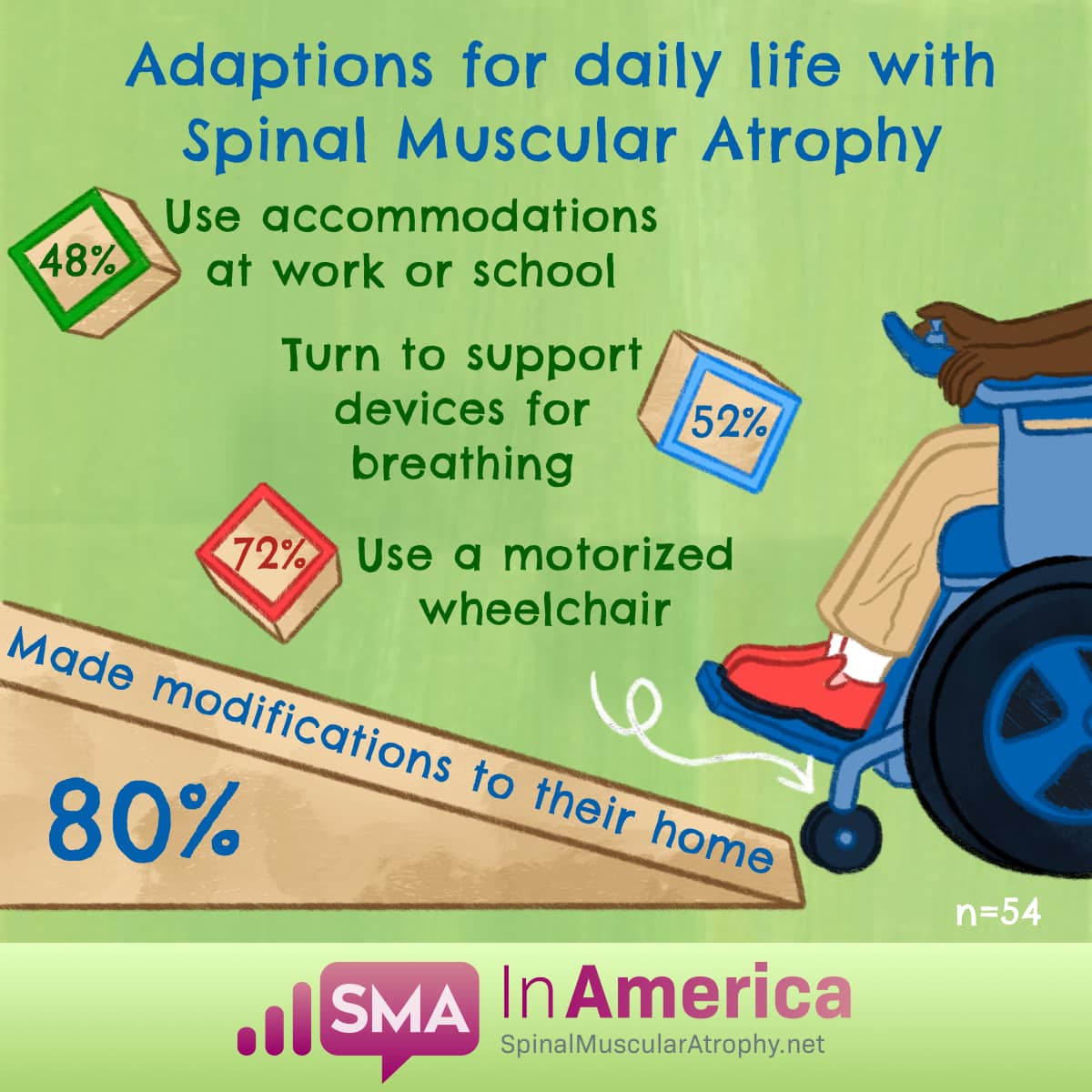 Getting by with help
7 in 10 felt that their medical team provided excellent care. But living with SMA is a 24 hour a day challenge, requiring varying levels of help, depending on the Type of SMA.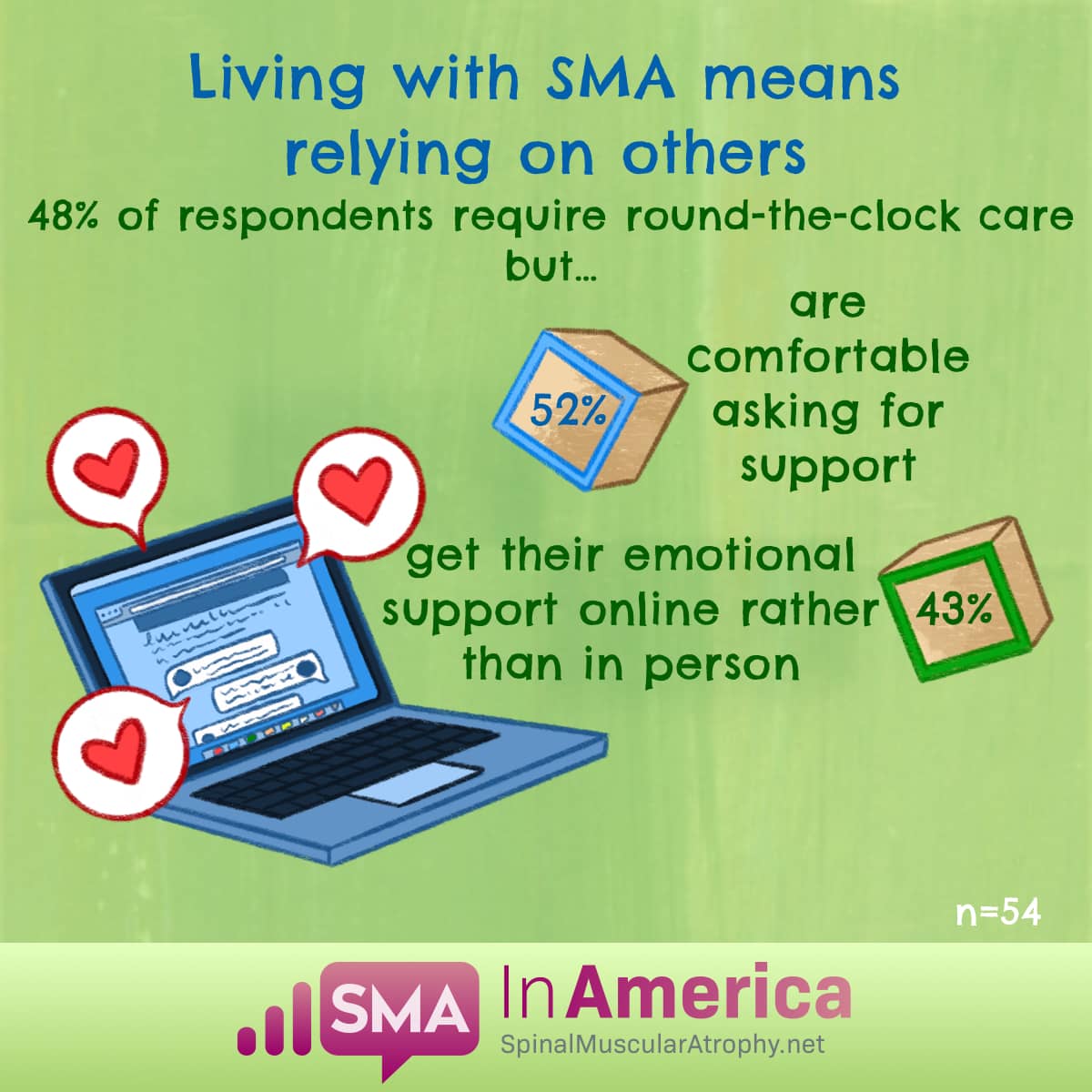 Treatments have impacted lives, but still a ways to go.
There is no cure for SMA. Treatment is focused on reducing symptoms and preventing complications. The FDA has approved 3 treatments for SMA. These have changed the course of SMA progression for many people.
74% currently use SMN-enhancing medication

Spinrara® 26%
Evrysdi® 48%

7% have received ZOLGENSMA®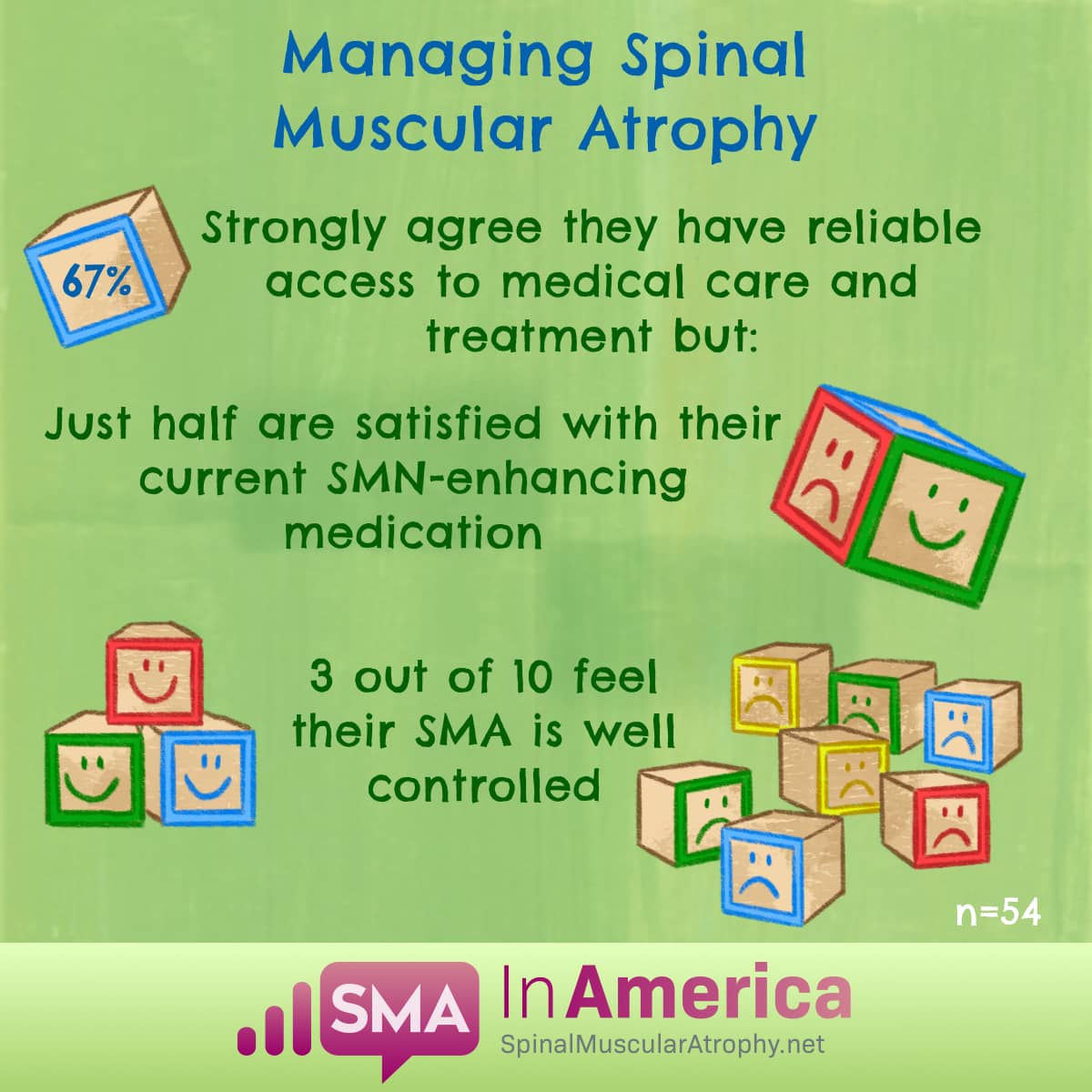 The 2022 Spinal Muscular Atrophy In America Survey was conducted online from April 2021 through April 2022. The survey was completed by 66 people.

Community Poll
Do you struggle to find clothing that fits you well?