My Life as an Artist, Not SMA, Defines Me
Last updated: September 2022
This year's theme for SMA Month was SMA does not define us. For Ainaa Amaili, a patient leader for SpinalMuscularAtrophy.net, her life as an artist is one way she defines herself. Scroll down to view some of Ainaa's creations.
We asked her some questions about her art.
Being an artist
Do you call yourself more of an artist or a designer? How do the two roles work together?
I am into hand-drawn illustration. I would prefer to be called an artist. But if possible I don't want to be called either of them. Because I just want to be me. I don't want to be the label of a specific genre. I have come a long way to think of myself that way. Some people told me that I should do only one style and get known for that style so that my work is instantly recognizable. But I am an eclectic person, with diverse interests, so my paintings reflect that. And I think that my artworks are better for it.
Do you lean toward functional items or decorative pieces in your artmaking?
Since I love making/ crafting things, I will make sure that my artwork can interact with them. It is something that I have been doing since my college years. I want people to be able to interact with my artwork. To me, it's more meaningful when people can feel it and connect through their minds and thoughts.
I will create something functional for people to use and at the same time, it must look pleasant to the eyes. Well, people love pretty things, don't they?
Are you in the middle of a project right now?
I am currently preparing for upcoming art exhibitions in October. I just started with the project. The theme for this art exhibition is "Let's Play".
We were given a pallet instead of a canvas. I am painting a garden full of tulip flowers. It reminds me of Araluen Botanic Park in Perth, Australia. A place that I visited in September 2019. I wish to be able to play freely in the garden. Wheeling around with my wheelchair. Enjoying the view while grasping some fresh air.
I'm going to combine two techniques with these pieces. Impasto & quilling. I am planning to make tulips to be in a 3-D shape. Hence I will use quilling paper to form a tulip. While for the rest I will paint it with the impasto technique.
What is your artmaking process?
Usually, I start with some scribbles. Then proceed with the fine sketches and painting. Being able to learn graphic design gave me an advantage in my painting. While I spend most of my days on the computer, I am passionate about finding ways to work with my hand. Art has always been my first love and I continue to practice with different types of mediums such as scrapbooking, decoupage, and embroidery. I believe in the power of a strong concept with an unexpected execution and with these beliefs in mind, I challenge myself to explore every project.
Connect in the Forum: What, other than SMA, defines you?
Artmaking with SMA
How has your SMA impacted your artmaking?
Having SMA does impact my artmaking. I take a longer time to finish one piece of artwork. It might look simple to other people but not for someone with SMA. There are times my body isn't cooperating well, I need to take a break to allow myself to rest.
I learned that painting doesn't have to be perfect. It is what you paint. For now, I realize that my hand muscles are getting weaker compared to a few years back. I tend to get tired easily. I also have tremors. I can't hold the brush for a long time anymore. But that does not stop me from painting. I changed my way of painting. Instead of using a brush, I started to explore using a pallet knife. I found that it is much lighter and easy to paint. I am still new to it. I just hope I managed to create a masterpiece with a variety of pallet knife techniques
What artists inspire you? What disabled artists do you follow?
To be honest, I don't have any particular artist to be taken as a role model. To me, everyone is an artist. Seeing a little child painting can amaze me. Everything around me is an inspiration. I love to see what's in my surroundings and take that as part of my inspiration to be applied to the painting
One of the disabled artists that I followed is Kam Redlawsk. She inspires me in every way. Her journey in arts, as a writer, speaker and artist inspired me to be someone better and make me believe that you can be anything that you set into.
In your work at a daycare, you lead the children in art projects. Do you enjoy teaching?
My first student was my neighbor's son. He was six years old. He inspired me to explore teaching arts. Then I got the opportunity to teach an art class at the daycare. Kids artwork is just amazing. I gave them freedom in terms of choosing their colors, style, and what they wanted to paint. I did put aside a painting I did as their preference but like the saying says "every child is an artist".
The youngest student I had was 2 years old. At that age, he managed to learn the basic things about holding a brush the right way. It was fun to see him being able to do it. He was also able to explain to me what his painting was about.
Of course, I enjoy teaching children arts. Being able to listen to their explanation about their painting shows that they know how to express their emotions. But kids are kids, once they lose their focus you just have to deal with it. It's one of the most wonderful experiences I ever had.
I will always continue doing what I love with support from my family and friends.
Art by Ainaa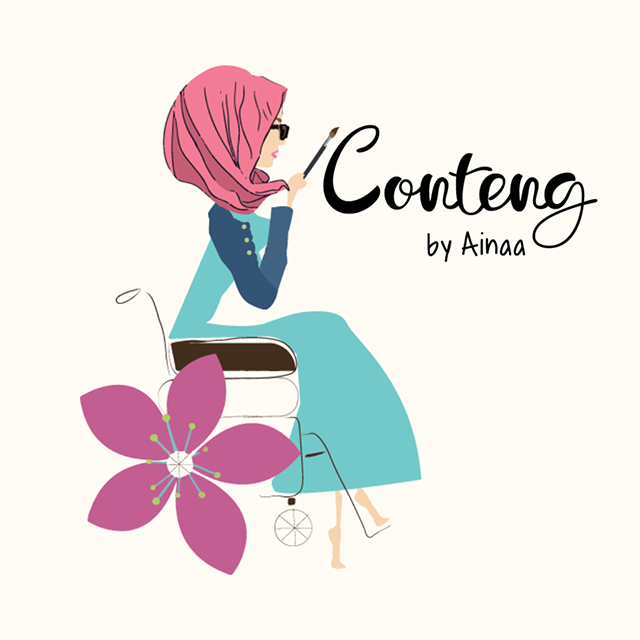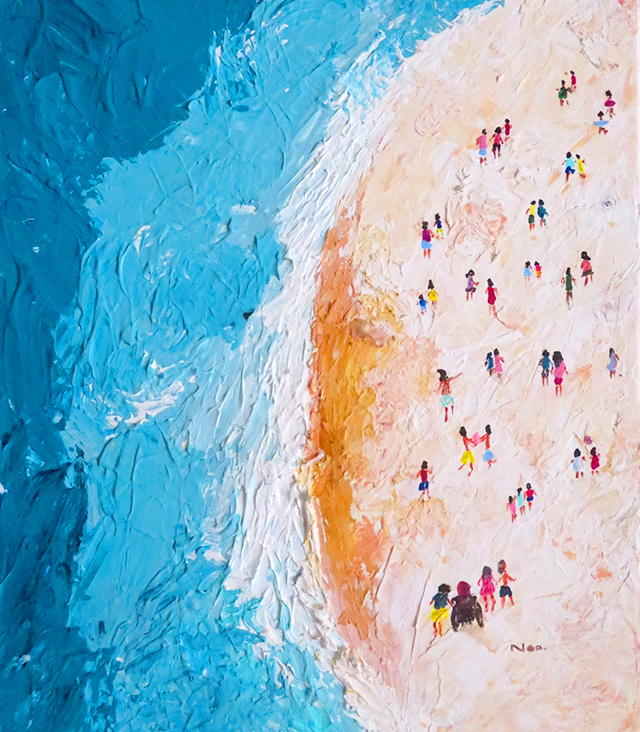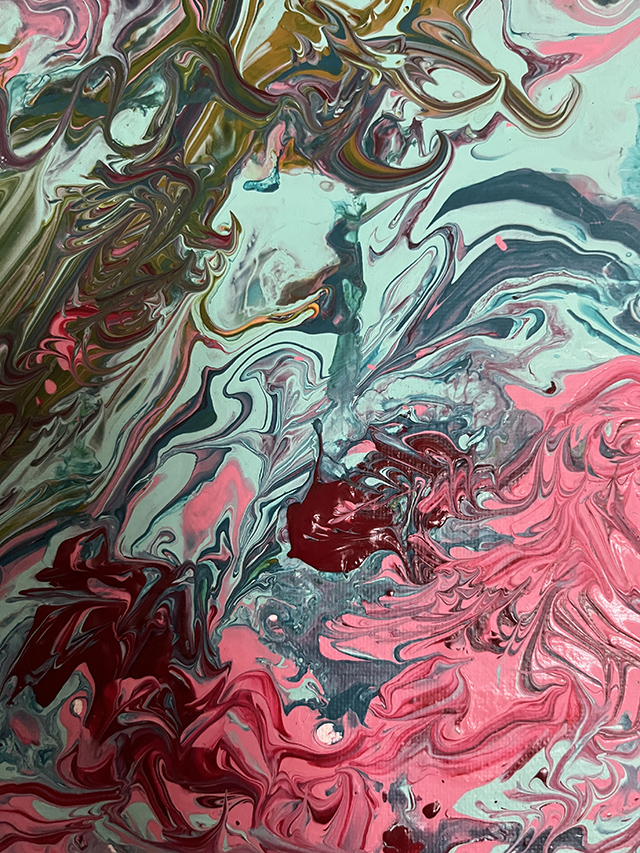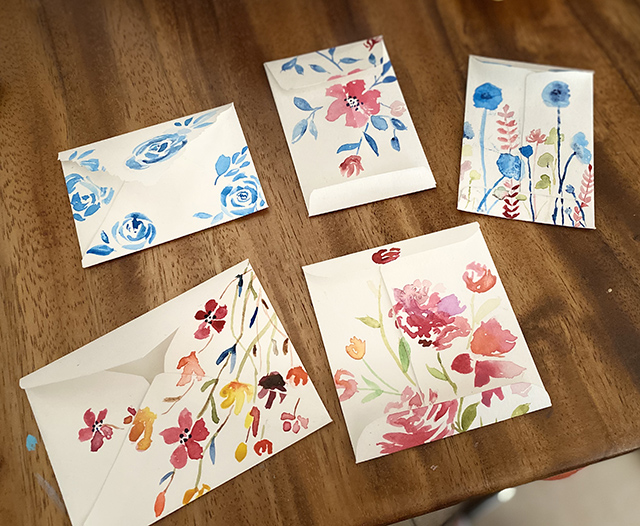 This article represents the opinions, thoughts, and experiences of the author; none of this content has been paid for by any advertiser. The SpinalMuscularAtrophy.net team does not recommend or endorse any products or treatments discussed herein. Learn more about how we maintain editorial integrity
here
.

Community Poll
Do you have experience with managing depression & SMA?