Tips for Accessible Housing
We asked our patient leaders: What housing tips do you have for someone with spinal muscular atrophy (SMA)? Have you taken steps to make your house more accessible? If so, how?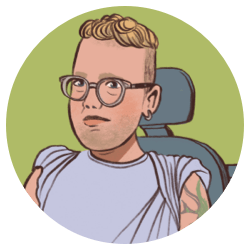 Gaps in ADA puts work on you
Chaz: Housing accessibility is such a huge problem that it needs to be dealt with on a federal level. There are very few legal requirements when it comes to the level a builder needs to make a living space compliant with the ADA [Americans with Disabilities Act]. Most of those laws are only geared towards apartments but, even then, there's no requirement for basic accessibility like mandating a minimum number of apartment units have bathrooms with roll-in showers or automatic doors at entryways.
No laws force new home builders to make any accessible floor plans or require they accommodate if a disabled buyer chooses to purchase. Because of this, a lot of home modifications are left to you.
It's important to understand your needs and find contractors that not only know ADA but are willing to listen and work with you to make your home functional.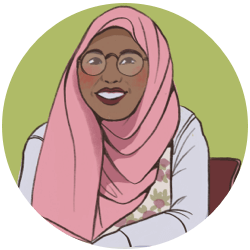 Design according to your conditions
Ainaa: My housing tips would be it has to suit according to your conditions. Different SMA has different requirements.
As for me, my parents are building a house from scratch. We designed the layout according to my needs. We use a barn door for my room which is easy for me to push the door.
Besides, we also put all the switches at the bottom level. In that way, it will be much easier for me to switch on and off the lights. The type of switches also plays an important role. Not all the switches are suitable for me. We went to a few shops to test which switches I can press.
Not just that, the house also doesn't have any steps. Everything is flat as it would be easy for me to move around. We put ramps at certain places. The walkaway is also spacious enough for me to move around with a wheelchair.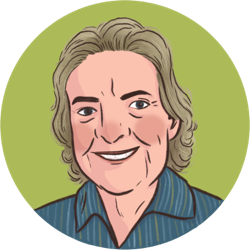 Focus on ramps and making it clutter-free
Marc: To make your house more accessible, I had the following accommodations made. I installed an electric chair lift inside my high ranch house. I removed the carpeting from the house. Next, I put in laminate flooring for better wheelchair mobility.
Papers, plants, and clutter were removed from the floor. The house was made clutter-free.
In addition, I had an aluminum ramp put in to gain access from my den to the backyard for accessibility. The back of the house had a ramp. Doorways to bedrooms and bathrooms were widened to fit the wheelchair.
All handles on drawers were made accessible, replaced with handicapped usable ones that I just grip and pull out instead of round knobs that were harder to use.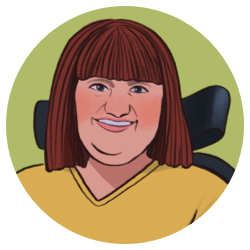 Environmental controls and en suite bathroom
Michaela: When I was born and diagnosed, I was the second person in our family with SMA.
We lived in a working-class area of Belfast. My grandfather wanted to allow us to amend his home, but it wasn't allowed due to our building control rules here in the UK.
So my parents took matters into their own hands and built a bungalow in the County Down countryside! Among their list of criteria for a good place was easy transport to major hospitals (which if I'm blue lighted [taken in an emergency vehicle] takes less than 10 minutes) and lots of outside space.
We have recently adapted our home, as I moved into the room that was supposed to be a garage and we needed an en suite bathroom. I also have environmental controls so I can open doors, open and close blinds, and control TVs from my phone.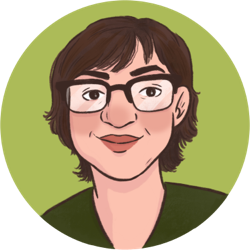 Focus on the right kind of mattress
Suzanne: A few things about making housing more accessible come to mind immediately and they are having a bedroom and bathroom with roll-in shower on the first floor.
Another thing that Mike and I are always striving for is making our bed more comfortable. Unfortunately when you're living with a disability, you spend more than the average 8 hours a night in bed. So, you want to make this space as comfortable as possible. Mike received a sheepskin from Cure SMA and we use it to cushion his elbows in bed. But we are always making plans to upgrade the bedroom. An adjustable Alaskan king size memory foam mattress would be our ultimate dream bed.
In the meantime though, we find it helpful to use a firm mattress. We find that the firm mattress helps Mike move a little better when he wants to roll to his side. Soft mattresses are nice, but sinking into a soft mattress when you have SMA can make it even more difficult to move.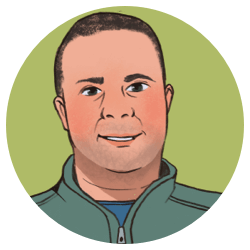 What will you need in the future?
Mike: Plan for the future. I have SMA type 3. My mobility as a teenager compared to now as a 45-year-old man is vastly different.
My parents built a house and we moved in when I was 11. It was a 2-story home and my bedroom was upstairs. I don't think it was even a thought that steps would be an issue back then. Luckily that home had an in-law suite that I took over after my grandmother moved out when I was in my early 20s.
I am currently house shopping-and high on my list is a home with minimal steps to get in, with space to build a ramp. Doors wide enough for a wheelchair to go through and space to design a bathroom that can accommodate a wheelchair are also on the list.

Community Poll
How accessible is your home?
This article represents the opinions, thoughts, and experiences of the author; none of this content has been paid for by any advertiser. The SpinalMuscularAtrophy.net team does not recommend or endorse any products or treatments discussed herein. Learn more about how we maintain editorial integrity
here
.

Community Poll
Do you struggle to find clothing that fits you well?