Tips for Travel
Last updated: August 2022
Whether it's for vacation, business, a chance to visit far-away relatives or friends, or to attend a special event like a friend's wedding, travel is part of life. For anyone with spinal muscular atrophy (SMA) or any disability, travel has extra challenges. We reached out to our team of advocates here at SpinalMuscularAtrophy.net to gather advice based on their own experiences.
We asked our team of patient leaders: What travel/vacation tips do you have for someone with SMA?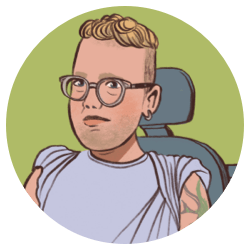 Make a list and pack early
Chaz: My advice is to make a list of everything you need and use daily and start packing early. Make sure you have enough medication to last the length of your trip.
When booking a hotel room, I've found it's best to call the hotel instead of doing it online. Make sure they understand your accessibility needs. For example, maybe grab bars in the bathtub isn't enough and you need a roll-in shower. Does the hotel have roll-in shower rooms and how many beds are in that room? If it's just one queen size and you're traveling with someone you don't feel comfortable sleeping next to, can the hotel comp [offer for free] a connecting room or offer another accommodation?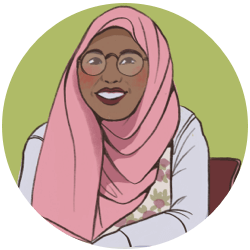 Plan. And book in advance
Ainaa: First I would say is a plan. Planning reduces the chances of surprises. Plan.
If possible, try to book your trip in advance so you have lots of time to research accessibility in and around the city. Traveling can be stressful for anyone whether you have a disability or not. But I believe the more organized and prepared you are for your trip, the less stressful it will be because you'll know what to expect.
You can also call the places before visiting them. Tell them your requirements, as certain places do entertain their customers' needs.
The most important thing is to make sure to bring all your medication. Not all the countries you visit will have the same medicine as you have. So yeah, carry a go-to bag whenever you go. You'll never know when you need it. Don't forget to have a plan B ready to be put into action if anything happens.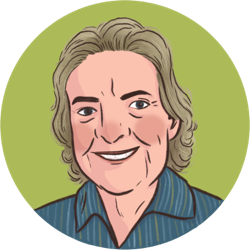 Call the airline and book a first-floor room
Marc: When traveling by plane, I notified the airline that one person in my party was in a wheelchair. When my daughter had an electric wheelchair, we notified them that it had a sealed battery for safety. Since she was in a pediatric wheelchair that had to be placed under the plane, we needed assurance that it was tagged correctly and put on our plane. Her wheelchair needed to be brought up to the gate ASAP, before we disembarked the plane.
When staying in a hotel, we always ask for a handicapped room, near the elevator or on the first floor. This is requested in case there is a fire at the hotel.
Connect in the Forum: BUTTON What are your travel questions or tips?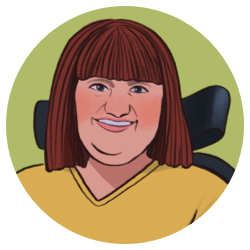 Look into TSA Pre-check and stick to your itinerary
Michaela: Just before the pandemic I was on an exchange program which took me across the United States on 2 international flights and 4 internal flights. The main thing I learned was to buy the medicine you can over-the-counter to save time at security.
If you can do TSA [Transportation Security Administration] PreCheck, it is definitely worthwhile.
Plan your itinerary and stick to it to conserve energy if you need to. Pick the people you bring with you based on who is good in a crisis – my poor PCA [personal care assistant] was going around New York City on a rickshaw looking for a new inverter when mine gave up! But most of all… there's fun even in the crises that are bound to happen. Embrace the unusual situations!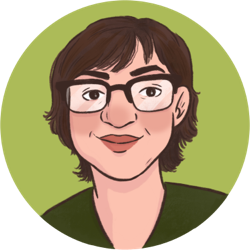 "Accessible" means different things to different people
Suzanne: The best traveling advice we have is to call ahead to make sure the hotel has accessible rooms. We learned the hard way that "accessible" has different meanings and now we know to be clear that there has to be enough space for Mike to ride his scooter, and the shower must be a roll-in type shower with a shower chair.
Since Mike has unfortunately had to learn to sit in a chair for long periods of time, he is a great traveling companion for long road trips. And we really enjoy the flexibility that comes with traveling in his van.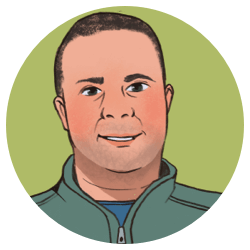 What works for me might not work for another disabled person
Mike: Plan ahead. Do your research. What works for me as a disabled person might not work for another disabled person.
Make a list of things you need in a room. If you use a Hoyer [full-body] lift, does the hotel have beds that can accommodate the Hoyer lift? Do you travel with multiple wheelchairs? If so, will there be enough space in the room to navigate?
I always call the hotel directly. Ask to speak to the manager and get their name. Ask them the questions. Don't rely on the scheduling operator. Most times they are working in a different location and have never been to the hotel where you're planning on staying.
Call the day before your arrival and ask to speak to the manager you spoke to before so they can confirm they have the proper room booked for you.

Community Poll
Do you feel comfortable traveling with SMA?
This article represents the opinions, thoughts, and experiences of the author; none of this content has been paid for by any advertiser. The SpinalMuscularAtrophy.net team does not recommend or endorse any products or treatments discussed herein. Learn more about how we maintain editorial integrity
here
.

Community Poll
Have you shared your SMA diagnosis story with us yet?