Personal Care Assistants
Last updated: November 2022
Many people with spinal muscular atrophy hire a personal care assistant to provide a wide range of tasks, from personal care, meal preparation and feeding, to transportation and more. For some, the PCA is a trusted family member or partner, while others employ a PCA either directly or through an agency.
We asked our patient leaders:
What are important qualities to look for in a PCA?
What is your relationship with your PCA like?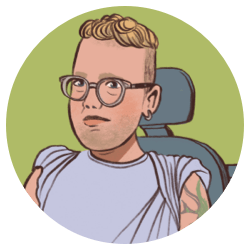 Punctual and personality
Chaz: I've always had private duty nursing but hiring a nurse or unskilled PCA is exactly the same. First, I always do a meet-and-greet or interview even if the person is sent from an agency.
Pay attention to when they arrive; if you're on time you're late, if you're early you're on time. Ask about their other cases and how far away they live as these will factor into their commitment and ability to consistently show.
Personality is also key for me. I have to get along with them and a thirty minute interview can tell a lot about whether you can imagine wanting this person around and caring for you or your loved one. It's okay to be picky.
Most importantly, an awesome PCA or nurse are always the ones who aren't intimidated or afraid to immediately jump in on the first day of training.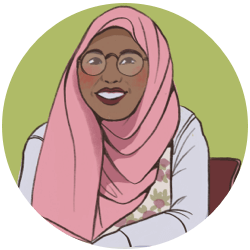 Patience, compassionate, and good communicator
Ainaa: For me, it would be someone who can tolerate and be patient enough to handle me. I can be very fussy sometimes. Especially in terms of helping me clean up myself.
It is equally as important to have someone compassionate who can relate to and comfort us. One of the most important factors is that personal match, make sure it is someone you would trust in both the highs and lows of your health journey.
Being an effective communicator is another characteristic to observe. The PCA will need to articulate how am I doing and advocate for the individual under their care.
At the moment I don't have any PCA. The only pillars that I have are my parents. They are the ones who assist me in everything. If I have the chance to hire PCA, these are the criteria that I would be looking for.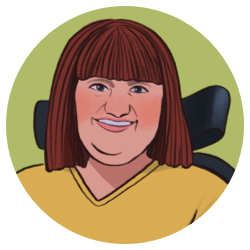 Willing to listen, learn, and adapt
Michaela: The main thing I look for is a willingness to listen and learn alongside the ability to adapt.
My PCAs are a diverse bunch who are all good at working together and helping me through sticky situations. I adore my team and without them I'd be totally stuck.
I really enjoy being able to laugh with them and find fun situations in even dark times. I always hope I can support them as much as they support me.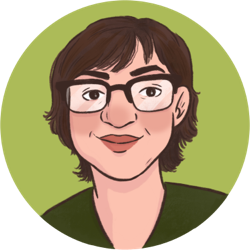 Strong, with a sense of humor
Suzanne: As a PCA, I can't answer this question. But I would imagine that strength and endurance as well as good bedside manner helps significantly no matter who you are. It helps that I am able to lift Mike, so I feel motivated to stay in shape because it benefits us both.
Mike always keeps us both laughing, and makes doing his caretaking fun. I try to do the same for him. As a PCA you're going to be dealing with your clients most intimate issues, so a sense of humor on both sides is key!
Patience also comes in handy. I tend to be a very impatient person, but living with Mike has taught me to take things slower and anticipate curve balls. Patience is key in all aspects of life; but especially when living with a disability or living with someone with a disability.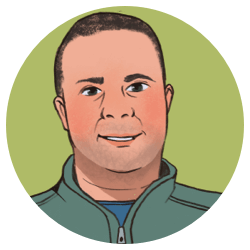 Dependable and easy going
Mike: This may sound like a joke but quality number one is do they show up.
Think about a disabled person. We literally are at the mercy of a PCA to do the most simple tasks. Showing up to work is the most important quality. After that someone who is reasonable and easy going.
Being a PCA is hard work. However living with a disability is no easy task. I think I can safely speak for all disabled people. No one wants someone taking care of them on a daily basis. Having a PCA is not really fun for us.

Community Poll
What qualities do you look for in a caregiver?
This article represents the opinions, thoughts, and experiences of the author; none of this content has been paid for by any advertiser. The SpinalMuscularAtrophy.net team does not recommend or endorse any products or treatments discussed herein. Learn more about how we maintain editorial integrity
here
.

Community Poll
Do you struggle to find clothing that fits you well?