Helpful Government Programs
Last updated: August 2022
Depending where you live, your country or state may have different programs that you can access to help you manage disability caused by spinal muscular atrophy.
We asked our patient leaders: Which government-funded programs have you found to be most helpful since being diagnosed with SMA? Do you have any advice or tips for someone who has never navigated them before?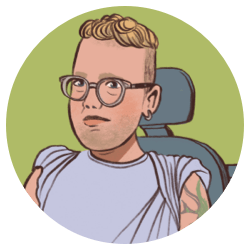 Different states have different Medicaid programs for the disabled
Chaz: New Jersey Medicaid has always provided great benefits to me since I was a baby, covering things like nursing hours, new wheelchairs, durable medical equipment, and even continuous coverage when I went to college out of state.1,2
Unfortunately, not all states provide great Medicaid, and it boils down to taxes and laws. One of the best NJ programs is NJ WorkAbility, which allows people on Medicaid to have a job, earn more than $60,000, and still keep their benefits at no cost or buy-in. Of course this isn't advertised, but my advice is to do research and stay in contact with your insurance nurse case manager.1,2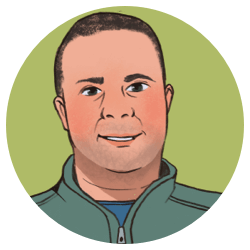 Office of Vocational Rehabilitation helps with work-related needs
Mike: Most of the government-funded programs run on the state level. There have been plenty that I found beneficial. Two that stand out in my state of Pennsylvania are the Office of Vocational Rehabilitation (OVR) and PA Act 150.
Most states have some sort of OVR program. The main function is to help overcome physical barriers so you can go out and work. I needed a way to transport my scooter, so OVR stepped in and paid for the wheelchair conversion of my van. When I had my van converted it was about a $25,000 expense. Now they run $35,000. This was a huge savings.3
PA Act 150 is a great program in Pennsylvania. It provides personal care hours for the physically disabled. You have to be able to manage your own care. Most state programs run on a Medicaid program, which has tight restrictions on assets that you can earn. PA Act 150 doesn't care about your assets. You only pay based on your monthly income. It's a sliding scale, so those who earn less pay a minimal fee. The more you earn, the more you pay. However it is a very reasonable amount.4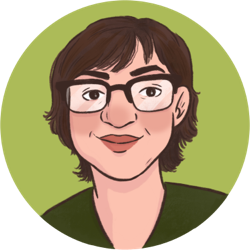 PA Act 150 helps with PCAs
Suzanne: Hands down, PA Act 150 has been the most helpful to us. This is a program specific to Pennsylvania. It completely changed our relationship. We were already in love and committed to each other, but we were unclear on how to make a future together work until we got PA Act 150. This program made it possible for us to live independently as a couple! Technically, I work for Mike as his personal care assistant, but we always approach it as a team, and feel very fortunate that we are able to work together and plan a future together.5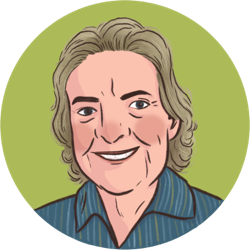 Keep updated on laws related to accessibility
Marc: I studied governmental regulations about architectural barriers. In addition, I became knowledgeable on the public laws on free and appropriate public education for all children. Concurrently, he sent me a copy of the up-to-date information on public laws that affected handicapped children.
I became familiar with PL 94-142, Section 504 of the Rehabilitation Act, and other legislative actions being taken to guarantee the rights of handicapped children. My advice is to ask for help by contacting your state and local governmental departments for help and keep asking questions.
I also contacted the Muscular Dystrophy Association for assistance with wheelchairs, sitting devices, braces, a standing table, suctioning equipment, and suction catheters. They provided SMA patients with free medical care at their neuromuscular disease centers at large teaching hospitals.5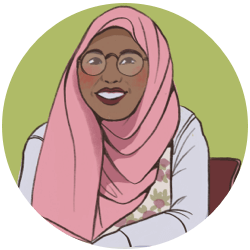 Different countries, different programs
Ainaa: Not particularly in SMA but in being disabled. As for my country, you'll get a disabled card if you're qualified enough. Your doctor will diagnose you and prepare a letter. We will then need to go to the government office to submit the documents. An officer will review your documents. They will come to your house and do all the spot checks. Once it is done, you'll get the disabled card. You can use it to apply medical equipment like a wheelchair, hospital bed, and oxygen machine.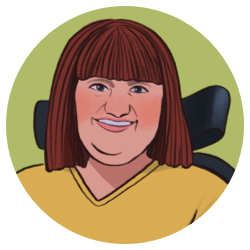 Extensive benefits in Northern Ireland
Michaela: In Northern Ireland, the main one for me is our Health and Social Care system. I'm entitled to free health and social care, including personal care and no prescription charges, on the NHS.
Having Self-Directed Support means I can hire and run my own care, which I have around the clock to ensure my independence. Personal Independence Payment is a disability related benefit – it is broken into a Daily Living and Mobility component.
I have exchanged my mobility component in return for a "free" car, which is fully adapted for me to drive! I can get a new car if mine breaks and can't be repaired or every 5 years. You can also use this to buy a wheelchair, but in Northern Ireland wheelchairs are provided for free on the NHS.6
This article represents the opinions, thoughts, and experiences of the author; none of this content has been paid for by any advertiser. The SpinalMuscularAtrophy.net team does not recommend or endorse any products or treatments discussed herein. Learn more about how we maintain editorial integrity
here
.

Community Poll
Do you struggle to find clothing that fits you well?